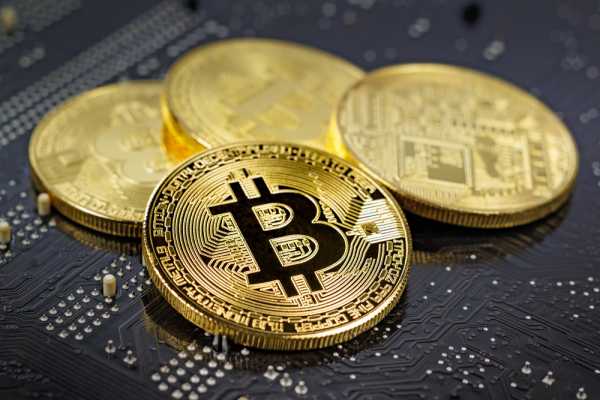 Top 5 Crypto Exchanges By 24h Volume: Statista Research
Binance, the Chinese crypto giant, tops the list, despite its regulatory issues in the UK and US. In the UK, the Financial Conduct Authority recently announced that the company can't drive any "regulated activity".
OKEx, OKEx, based in Malta, is in second place. With over $ 8.54 billion traded daily, OKEx is an asset exchange focused on derivatives trading. According to the company, "it provides a secure, reliable and stable environment for trading digital assets through a web interface and mobile application by adopting GSLB and distributed server clusters." They strive to achieve something unique and are committed to never stop innovating and improving their customer experience.
Local trade, Just after with a volume of $ 8.32 billion over 24 hours, LocalTrade, a fully-fledged CEX trading exchange and DeFi investment platform, ranks in the top 3. LocalTrade has experienced impressive growth in the world. in recent months – encouraged by the new management team -, which has seen the platform expand its offerings into the DeFi space and with the sale of their new token: the LTT. Their goal is to: "Become the first platform that allows anyone, even with a fiat bank card and a small $ 10 check, to have seamless access to the most profitable DeFi & CeFi products." "
LocalTrade is interesting because of its DeFi extension. This area of ​​finance has been a hot topic in recent months to become the latest trend in the crypto market. In reality, DeFi's market capitalization reached $ 74 billion this year, an increase of over 400% since the start of the year. Likewise, investors are increasing their exposure to the market, which now represents $ 88 billion of cryptocurrency held in DeFi.
UPbit, in fourth place, is an exchange from South Korea, supporting +150 digital assets, with 24/7 real-time security monitoring for enhanced security. He was the first to register with South Korea's Financial Intelligence Unit (FIU) before the September 2021 deadline.
Global Huobi, a global virtual asset financial services group. According to their team: "The Huobi team is dedicated to providing safe, professional, trustworthy and world-class services to its global customers with the aim of creating a customer-centric culture." They have offices in Singapore, USA, Japan, Korea, Hong Kong.
All these exchanges offer innovative solutions; each of them, however, has different functionality. Your choice will mainly depend on what you are looking for. Which exchange you choose is up to you, depending on your goals and objectives. Decentralized exchanges have recently become an interesting trend. The most important advantage of DEX is that it is possible to trade DeFi assets here, while it is no secret that today DeFi is the most promising and rapidly developing section of blockchain industry.
DEX is completely transparent, its work is regulated by smart contracts and the technology on which DEX is based eliminates the risk of hacking and loss of participants' funds, as all funds are stored exclusively in their wallets, while the platform- form only provides infrastructure for exchange. However, one of the biggest problems with DEX exchanges is the lack of liquidity, as funds are provided exclusively by platform participants, not professional market makers.
Based on this, the best solution today seems to be the fusion of the reliability and extensive trading capabilities of the DEX platform with the extensive infrastructure and trading volumes of a centralized trading platform. In any case, whatever platform you choose, remember that you are solely responsible for your trades, so always act with caution depending on the market situation and only after fundamental analysis and study. depth of the context of the news. Good luck in your exchanges!
For an overview of all of today's economic events, check out our economic calendar.