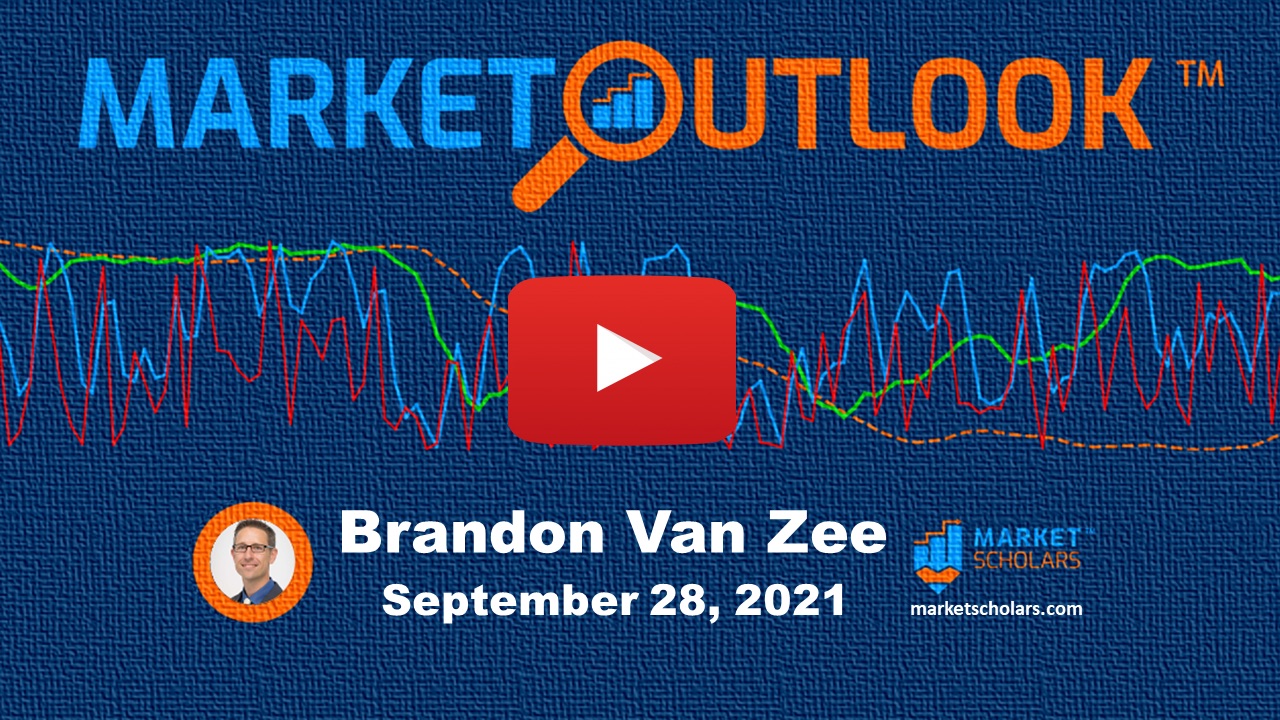 Stock market outlook clouded by heavy selling day
Treasury yields surged for the sixth day in a row on Tuesday, and interest rate sensitive sectors like utilities, real estate and tech pressured the S&P 500 Index into a sharp 2.04% drop .
89% of stocks in the S&P 500 index finished in the red, with the only green touch coming mostly from energy stocks and a few consumer staples. It was the worst day for the S&P 500 Index since May 12, and only the 5th time in the past year that the venerable index has closed down at least 2%.
September will be the first red month for the S&P 500 index in 8 months; and despite what appeared to be disappointing weeks, we are still trading at end of July levels.
The S&P 500 Index is trading below its declining 30-day moving average and has returned to a strongly bearish mid-position according to market forecasts.
Likewise, the NASDAQ Composite sold 2.83% and is now in a strongly bearish position and is also trading below its declining 30-day moving average.
The Dow Jones Industrial Average was the relative winner of the day (-1.63%); the blue chips index continues to have a weak bullish posture.
The Russell 2000 fell 2.25%, but is now the only major US stock index to have a strong bullish stance. The Russell 2000 also finished with a bullish intermediate confirmation signal, but it is not considered ideal due to the momentum line at an extreme reading.
One of the big stories of the day was the 10-year US Treasury yields; they hit 3-month highs in just one week and hit 1.53%. Bonds were down on Tuesday due to interest rates. Foreign bonds now have an oversold cluster and High Yield bonds disconnected from oil prices and have traded poorly.
The US dollar is a similar story to treasury bills. Both continue to trade above rising 30-day moving averages to 3-month highs and have strongly bullish intermediate positions. The strength of the US dollar has driven down the prices of gold and oil today; but from an intermediate point of view, oil is still strong and gold is weak.
Energy was the only sector to end higher on Tuesday (+ 0.34%), but could not compensate for weakness in larger market cap sectors like technology (-2.96%) and communications (-2.44%).
Utilities and real estate have sold so much that they both have three consecutive days of clusters; Utilities are down 14 consecutive trading days which is incredibly rare
Our sample trading application featured the sale of a put on Sempra (SRE) due to its oversold cluster signal on a daily candle chart combined with a currently attractive dividend yield on a historical basis.
Get market insights, stock trading ideas and educational instructions on Market Stock Exchange Website.
Stock Market Outlook Video (for September 29) – News and Analysis
Twitter: @BrandonVanZee and @MarketScholars
The author may have a position in the titles mentioned at the time of publication. All opinions expressed here are solely those of the author and do not represent the views or opinions of any other person or entity.