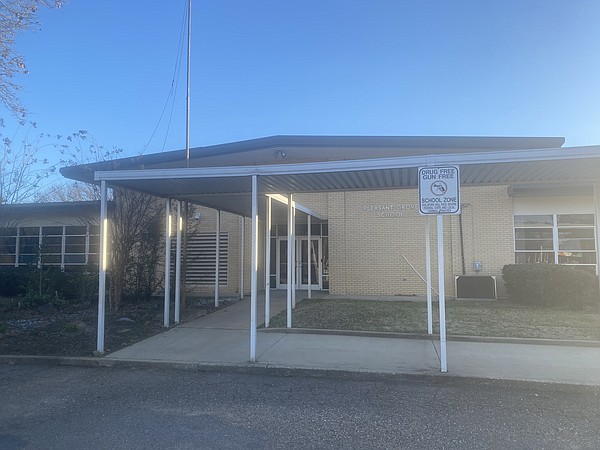 Pleasant Grove trustees declare excess ownership of former elementary school
TEXARKANA, Texas — The Pleasant Grove Independent School District Board of Trustees on Thursday approved a resolution declaring the property at 6500 Pleasant Grove Road surplus.
PGISD is considering selling the property, and in order to sell it, the board must first consider the property to be surplus and not necessary to meet the current and foreseeable needs of the district for educational purposes. The resolution archives it and authorizes Superintendent Chad Pirtle to undergo the sale process and take the necessary steps to implement the proposed sale.
"In order to sell the old elementary school property, the first thing we need to do is identify it as surplus," Pirtle said. "Once we've done that, we can move forward with the rest of the process."
Pirtle did not add further details on the potential sale of said property.
In October, PGISD Trustees approved a resolution to enter into a real estate contract to purchase 4,352 acres of this property.
The district previously exchanged this property for the property at 2800 Galleria Oaks, then owned by CHRISTUS St. Michael Health System. On this, PGISD built its current campus, Margaret Fischer Davis Elementary School.
With the October resolution, PG repurchased the rest of the land on which the old elemental stands from CHRISTUS.
Now owning all 12,452 acres of this property, PGISD will seek to sell it.
In other meeting news, the board approved up to $110,000 to send approximately 115 educators to the Professional Learning Community Conference in Little Rock.
The district expects attending educators to collaboratively plan learning, design common assessments, analyze data analysis, and provide additional student support for those who need it. PGISD is in its third year of implementing the PLC process across the district.
"We just feel like this is going to push us over the edge," Pirtle said. "It's going to push us over the edge by bringing a better understanding to our educators."
The board also approved the 2022-2023 High School Course Guide presented by HS Principal Kristen Giles.
The course guide has been revised with the following additions and changes:
— (1041) CTE Business English Course – English 4 credits and CTE credits
— (1085) The 3H Debate will be the only non-English course that will count as English 4 credit.
— (2037) Environmental Science HD — science credit
— (2023) AP Biology and (2036) AP Environmental Science will only be offered to seniors.
— (6020) Music 1, Guitar — Fine Art Credit
— Law, Public Safety, Corrections and Security group added with (7044) Principles of Law, Public Safety, Corrections and Security and (8049) Law Enforcement 1 — CTE credit for both
— (8069) Applied Engineering Principles — CTE Credit