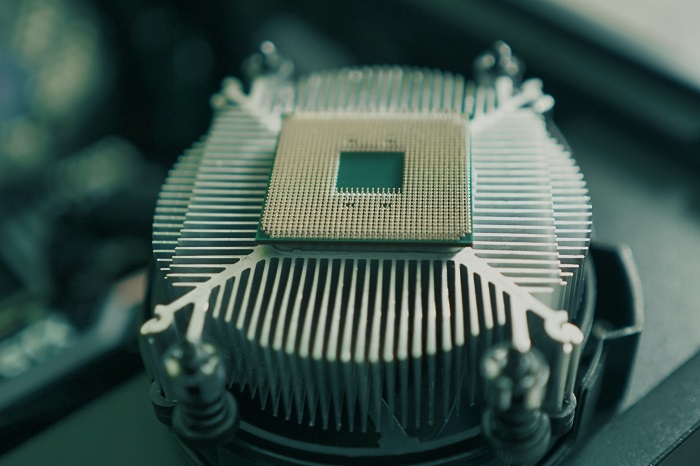 India's Pursuit of Semiconductor Business, Right-of-Way and Upcoming Events
Drivers: infrastructure, capital and technology:
In today's era, semiconductors or chips are the lifeblood of all digital products. Maybe India imports 100% of its semiconductors. No country has so far established complete autonomy in the semiconductor value chain. However, Indian companies such as Tata and others have recently announced their aspirations to increase their design lead and speed up manufacturing. The Tata Group is looking to get into semiconductor manufacturing and has set up a company to seize the opportunity.
Chip design and manufacturing is capital intensive. Setting up the Semiconductor Wafer Fabrication (FAB) unit is a capital-intensive proposition. The investment required to set up a FAB can range from $3 billion to $6 billion, depending on the technology node and wafer capacity of the FAB. Unless the commercial viability of such an investment is evident, private investors will not come forward.
Chip manufacturing, being technology and capital intensive, requires the availability of specialized equipment. Around 50 pieces of equipment are needed along the semiconductor supply chain. Some of them are lithography tools, metrology and inspection equipment and subsystems such as optical or vacuum subsystems, gas and fluid management, thermal management or handling of platelets.
A semiconductor is the real deal for every industry and also attracts the utmost attention from every department. Recently, Finance Minister Nirmala Sitharaman in August 2021 at the CII Annual Meeting said that the industry must bring chip manufacturing to India given the global shortage of semiconductors affecting manufacturing in the whole world. FM Sitharaman also said the industry must focus on a self-sufficient Indian plan for its energy needs.
We need to move to more Original Design Manufacturing (ODM) models: In an interview, Ajai Chowdhry, who is the Chairman of Electronics Sector Skills Council of India, discussed the country's race in electronics manufacturing, its shortcomings and what it needs to do to make an impact.
He cited that what we have done in the past 3-4 years is a phenomenal amount of work to bring manufacturing to India. But what really happened is that the manufacturing width happened in the electronics, but the depth is still not good enough, which is necessary. The depth happens if you start designing in India. When you start designing here, you can use components available in India. Some will be imported, but some are available. If we start to manufacture products in India, we will define the components that we will use for this. As we design in India, you will see more depth happening and we will create a market for our future semiconductor fabs.
Recent developments and way forward: Semiconductors such as memory chips are a backbone and a prerequisite for any effort in emerging technologies. From smartphones reliant on artificial intelligence (AI) to the adoption of the Internet of Things (IoT), 5G or the automotive sector, nothing has been spared by semiconductors. Semiconductors or chips are used in energy technologies that enrich the lives of consumers and enable businesses to operate smarter, faster and more efficiently.
In recent years, the government has launched many policies to establish FAB units and support infrastructure in India. Some of them are EDF (Electronic Development Fund), EMC (Electronic Manufacturing Clusters), ESDM, SPECS, M-SIP, PLI. Despite these incentives, investments for the establishment of manufacturing units from global majors such as TSMC, Intel and Samsung have not materialized.
We are still looking for ways to achieve this very soon. Many relevant and effective measures are taken for the same.
India is planning a ₹76,000 cr red carpet for semiconductor companies: The government plans to provide incentives worth Rs 76,000 crore for the establishment of more than 20 semiconductor design, component manufacturing and display fabrication (fab) units over the next six years , with the aim of making India an electronics hub.
"Through various PLI (Production Linked Incentive) schemes, the Center has attempted to broaden the scope of manufacturing and exporting from India, while the semiconductor policy will help deepen the manufacturing base. from India. The government's target includes one to two manufacturing units for displays and 10 units each for component design and manufacturing. Semiconductors are used to manufacture a wide range of products ranging from automobiles to handsets.
It is also mentioned that India should create a "National Semiconductor Mission" because "the world needs India in this field". It is also added that the Performance Linked Incentives (PLI) program for smartphones needs to be revamped and needs a course correction if the country is to reach the target of $300 billion in electronics manufacturing by 2025- 26.
The suggestions emerged during presentations made to senior government ministers at the ongoing "Azadi Ka Digital Mahotsav" after the heads of several companies debated how India can achieve its big goal. As much as we pursue the semiconductor business, the world needs India for semiconductors.
Opportunity and Challenges
$100 billion in opportunities in India by 2025: The global semiconductor market is expected to grow from $340 billion in 2015 to $650 billion in 2025, growing at a CAGR of 6.7%. Taiwan is the world's largest semiconductor manufacturer, with a market share of over 50%.
Today, India's semiconductor demand stands at around $24 billion and is expected to reach $100 billion by 2025. Currently, the country's semiconductor demand is fully met by the imports. With the growth in technology and the advent of IoT and 5G technology in India, the demand for semiconductor chips is increasing. India is expected to witness a surge in demand by 2025, driven by electronics manufacturing, IoT data center products and facilities. Semiconductor shortages during the pandemic and the new geopolitical realities of semiconductor supply chains further exacerbate the need to develop trusted and reliable sources for semiconductors.
$10 billion increase for semiconductor manufacturing in India: In a bid to make India an electronics hub, the government plans to offer incentives worth 760 billion Indian dollars (about US$10 billion) for setting up more 20 semiconductor design, component manufacturing and display manufacturing (fab) units over the next six years. year.
India's Tata in talks to set up $300m semiconductor assembly unit: Indian group Tata is in talks with three states to invest up to $300 million in setting up a semiconductor assembly and test unit. Tata is talking to the southern states of Tamil Nadu, Karnataka and Telangana and seeking land for the outsourced Semiconductor Assembly and Test (OSAT) plant. Although Tata has previously said it is likely to enter the semiconductor business, this is the first time that reports of the group's foray into the sector and its scale have been reported.
An OSAT factory package assembles and tests foundry-made silicon wafers, turning them into finished semiconductor chips. Although they (Tata) are very strong on the software side, hardware is something they want to add to their portfolio, which is very critical for long-term growth.
Upcoming challenges!
Unprecedented pandemic: Speaking of challenges, the latest semiconductor chip crisis has rippled through entire swaths of the economy that depend on it. From automotive to electronics, the chip shortage has rocked businesses and countries. Amid this unprecedented crisis, India is in talks with Taiwan to set up an indigenous semiconductor assembly plant worth $7.5 billion, with the Indian government paying at least half the amount.
In February 2019, a year before the pandemic hit, the Semiconductor Industry Association (SIA) announced that in 2018 alone, a record "over a trillion chips" had been sold. A more recent report from the Wall Street Journal indicates that semiconductors rank as the world's fourth most traded commodity (imports and exports, counted), after crude oil, refined oil and cars. Today we are witnessing a shortage of semiconductors in most parts of the world. The reasons are many, but the solutions are few.
But while India dreams big of becoming a new semiconductor processing hub for the world, the likely outcome will be far more modest or disappointing.
The stranglehold of Taiwan and other competitors: India is not the only country dreaming of becoming a semiconductor manufacturing hub. China has invested considerable resources and political will to become a major center for chip manufacturing and processing. But China's manufacturing prowess lacks the capacity to make the latest and most efficient processors. Taiwan, on the other hand, and in particular the Taiwan Semiconductor Manufacturing Company, holds a virtual monopoly in the global chip manufacturing industry. The company is responsible for more than half of all semiconductor chips manufactured in the world, and the country as a whole is responsible for more than 60% of global production. Other major centers include South Korea and the United States.
Sheeba Chauhan | Sub-editor | ELE times