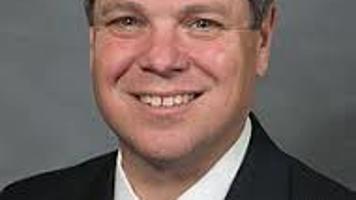 ECSU plans to bring together economic developers from the region |
Elizabeth City State University plans to host an economic summit to bring together economic development officials from across northeastern North Carolina.
Details of the summit are still being finalized.
Planning for the event is being led by a new committee of the ECSU Board of Directors called the Regional Development Committee. The committee met in November to begin work on initiatives related to regional development that are part of the university's current strategic plan.
Administrator Paul Tine chairs the committee and told ECSU administrators at meetings on December 14 and 15 that coordination among the region's economic development leaders is needed and that the university can help provide.
Tine said when the committee met in November, an economic summit was identified as a need in the region. Economic developers and chambers of commerce in the region do not appear to meet regularly, he said.
"The Northeast Commission no longer exists, so no one fulfills this coordinating role for the economic development of the region," Tine said.
The committee is looking for a corporate sponsor for the event, Tine said. NC's Department of Commerce has supported the idea and provided useful information so far, he said.
The next step is to form a committee of potential partners who will help plan the program, Tine said.
The report of the Regional Development Committee also included an update on the plans of an ECSU Visitors Committee.
ECSU chief of staff Derrick Wilkins told administrators statutes had been drawn up for a visitors' council.
The university's strategic plan calls for the development of a visiting committee for "signature and signature programs" such as aviation, business and education. Directors can nominate people to sit on the board of visitors, Wilkins said.