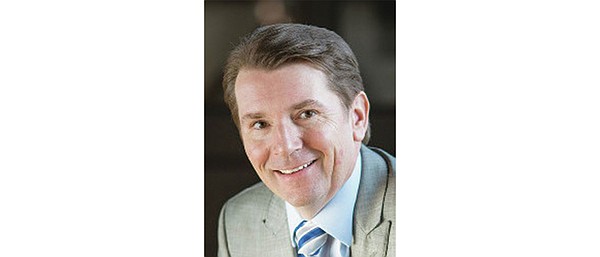 AR-TX REDI's Sitterley Among Top 50 Budget Developers
TEXARKANA – Rob Sitterley, president and CEO of Arkansas-Texas Regional Economic Development Inc., has been named one of North America's Top 50 Economic Developers for 2022.
Economic development group Consultant Connect has compiled the list of top 50 professionals nominated by their colleagues "for their excellent practices, innovation and success in building the communities they serve," according to a press release. Consultant Connect "works to bridge the gap between mainstream business developers and site location consultants."
Each of the 50 will be featured on Consultant Connect's social media channels and "will have the opportunity to share their industry knowledge, leadership insights and career ideas with other industry professionals," according to the release. .
"This year's group has encountered obstacles like no other Top 50 group has faced in the last year, and we are honored to provide them with a platform to be recognized for the passionate commitment that they took to their communities," said Carla Sones, Managing Director of Consultant Connect.
AR-TEX REDI was established in the spring of 2018 with the goal of bringing new businesses and jobs to the greater Texarkana area. Arkansas Governor Asa Hutchinson and Texas Governor Greg Abbott made a rare joint appearance in September in Texarkana to show support for REDI's mission. Sitterley was hired as president and CEO in January 2019.
Sitterley and REDI played a central role in the development of two industrial "megasites" near Texarkana intended to attract major new employers. The East Texas Logistics Center sits on 847 acres of land near Red River Army Depot in Bowie County, Texas. The Arkansas Manufacturing Center spans over 1,300 acres in Miller County, Arkansas.
Answer a daily poll question at texarkanagazette.com/news/polls.