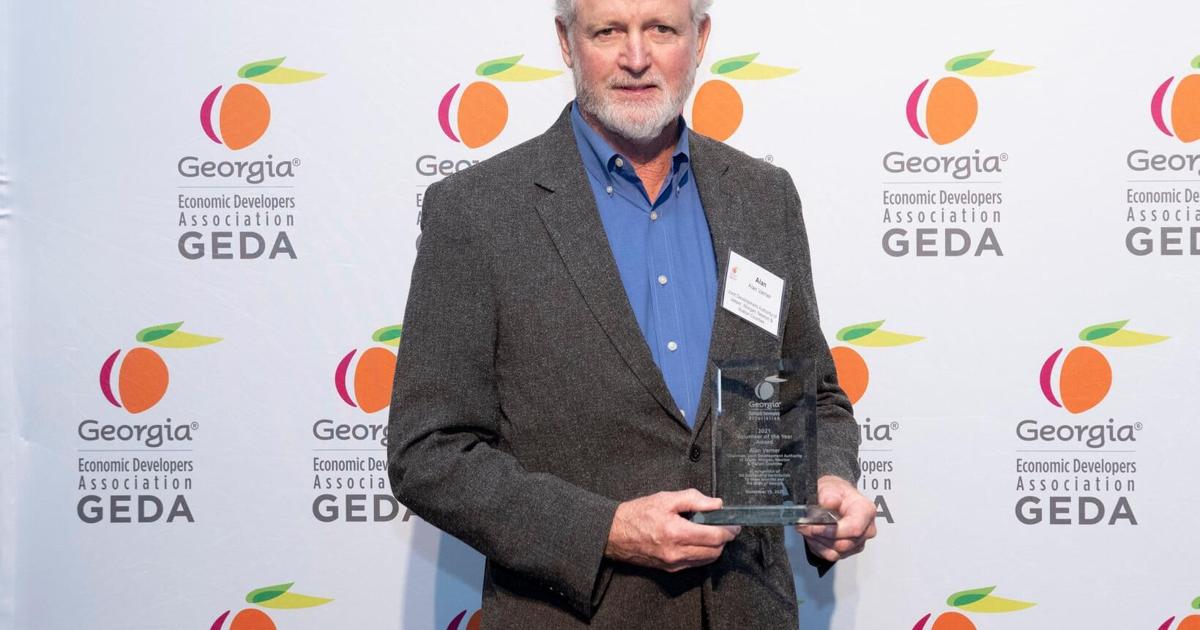 Alan Verner named Georgia Economic Developers Association Volunteer of the Year | New
[ad_1]
Alan Verner, a Morgan County native who chaired the Joint Development Authority for more than 20 years, has been selected as Volunteer of the Year by the Georgia Economic Developers Association. Verner retired from the board earlier this year, but his legacy has not been forgotten.
"I was very honored to receive this special award from GEDA," said Verner after last Monday's ceremony celebrating his accomplishments.
"The Volunteer of the Year Award recognizes an economic development volunteer for outstanding service to an economic development organization or community," said a press release from GEDA. "This year's recipient is Alan Verner, Chairman of the Joint Development Authority of Jasper, Morgan, Newton and Walton Counties.
Verner was honored for his visionary leadership in transforming the Stanton Springs Industrial Park from rolling rural pastures to a thriving epicenter of medical and technology industries.
After two decades of service and billions of dollars in investments, Stanton Springs Industrial Park is now home to Takeda, a $ 1.2 billion biopharmaceutical company, a $ 14 million bioscience training center and a new facility. of Facebook data, the first phase of which is estimated to cost $ 750 million. Subsequent phases could cost as much as $ 42 billion over the next two decades. Another development is looming on the horizon, after the JDA sold the last developable land to "Baymare", which is widely regarded as a pseudonym for Facebook. Baymare also secured bonds through the JDA of up to $ 42 billion over the next two decades to develop the booming industry.
Alan Verner had been the head of the JDA since its inception almost 25 years ago.
"I am very proud of all of our accomplishments at Stanton Springs in implementing some of the largest economic development projects in the South East," said Verner. "Takeda, Facebook and Baymare will provide many benefits to our state and our region for years to come. "
The Georgia Economic Developers Association is a nonprofit association of professionals, volunteers and supporters. The association provides networking and professional development opportunities to its members and supports public policies that promote quality job creation and sustainable economic development statewide. For more information, visit GEDA.org.
[ad_2]